Posts for: February, 2019
By Little Sprout Pediatric Dentistry
February 19, 2019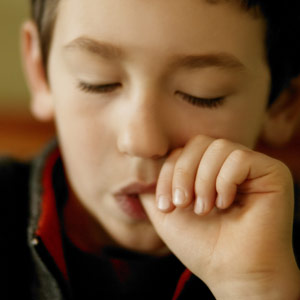 As a parent you're concerned with a number of issues involving your child's health, not the least of which involves their teeth. One of the most common is thumb-sucking.
While later thumb-sucking is a cause for concern, it's quite normal and not viewed as harmful in infant's and very young children. This universal habit is rooted in an infant swallowing pattern: all babies tend to push the tongue forward against the back of the teeth when they swallow, which allows them to form a seal while breast or bottle feeding. Infants and young children take comfort or experience a sense of security from sucking their thumb, which simulates infant feeding.
Soon after their primary teeth begin to erupt, the swallowing pattern changes and they begin to rest the tongue on the roof of the mouth just behind the front teeth when swallowing. For most children thumb sucking begins to fade as their swallowing pattern changes.
Some children, though, continue the habit longer even as their permanent teeth are beginning to come in. As they suck their thumb the tongue constantly rests between the front teeth, which over time may interfere with how they develop. This can cause an "open bite" in which the upper and lower teeth don't meet properly, a problem that usually requires orthodontic treatment to correct it.
For this reason, dentists typically recommend encouraging children to stop thumb-sucking by age 3 (18-24 months to stop using a pacifier). The best approach is positive reinforcement — giving appropriate rewards over time for appropriate behavior: for example, praising them as a "big" boy or girl when they have gone a certain length of time without sucking their thumb or a pacifier. You should also use training or "Sippy" cups to help them transition from a bottle to a regular cup, which will further diminish the infant swallowing pattern and need for thumb-sucking.
Habits like thumb-sucking in young children should be kept in perspective: the habit really isn't a problem unless it goes on too long. Gentle persuasion, along with other techniques we can help you with, is the best way to help your child eventually stop.
If you would like more information on thumb sucking, please contact us or schedule an appointment for a consultation. You can also learn more about this topic by reading the Dear Doctor magazine articles "Thumb Sucking in Children" and "How Thumb Sucking Affects the Bite."
By Little Sprout Pediatric Dentistry
February 09, 2019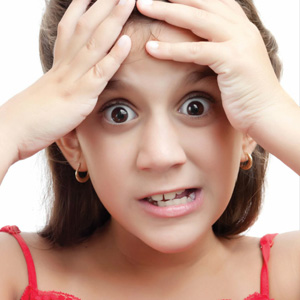 "What can I do about my child's teeth grinding habit?"
It's a common question we get from many concerned parents. Their exasperation involves more than having to wake every night to the annoying sounds coming from their child's bedroom: they're also worried about any potential damage occurring to their teeth.
Teeth grinding and similar habits fall under the umbrella term "bruxism." In basic terms, bruxism is the involuntary movement of the teeth and jaws not engaged in regular functions like chewing, speaking or swallowing. Bruxism is actually common among pre-adolescent children, considered by many healthcare professionals as normal behavior like thumb sucking.
It's not fully known why children grind their teeth, especially during sleep. Stress can play a part, but many believe it could also be related to immaturity on the part of the neuromuscular system that controls chewing. In some cases it could be linked to sudden arousals from sleep, particularly if the child is prone to airway obstruction causing sleep apnea. And there may be a link with certain medications, especially for hyperactivity disorders like attention deficit hyperactivity disorder (ADHD).
Most children eventually outgrow the habit. If it persists, though, it can contribute to teeth problems. Teeth can withstand a lot of biting force, but when chronically exposed to the higher than normal forces produced during teeth grinding they can begin to wear. Sodas, fruit juices, sports drinks or similar acidic beverages complicate matters because they increase mouth acid that can soften enamel. And besides dental issues, teeth grinding can also cause jaw problems, ear pain and headaches.
If symptoms begin to appear, we can take steps to reduce the effect of teeth grinding, such as a mouth guard worn at night to reduce biting forces and protect against wear. We can also look at curbing consumption of acidic foods and beverages, addressing possible airway obstructions, changing medications or counseling for psychological stress.
As with thumb sucking, there's no cause for immediate alarm if your children grind their teeth. But if it continues on into their later childhood years or begins to affect their health and well-being, we'll need to intervene to prevent further harm.
If you would like more information on teeth grinding and similar habits, please contact us or schedule an appointment for a consultation. You can also learn more about this topic by reading the Dear Doctor magazine article "When Children Grind their Teeth."